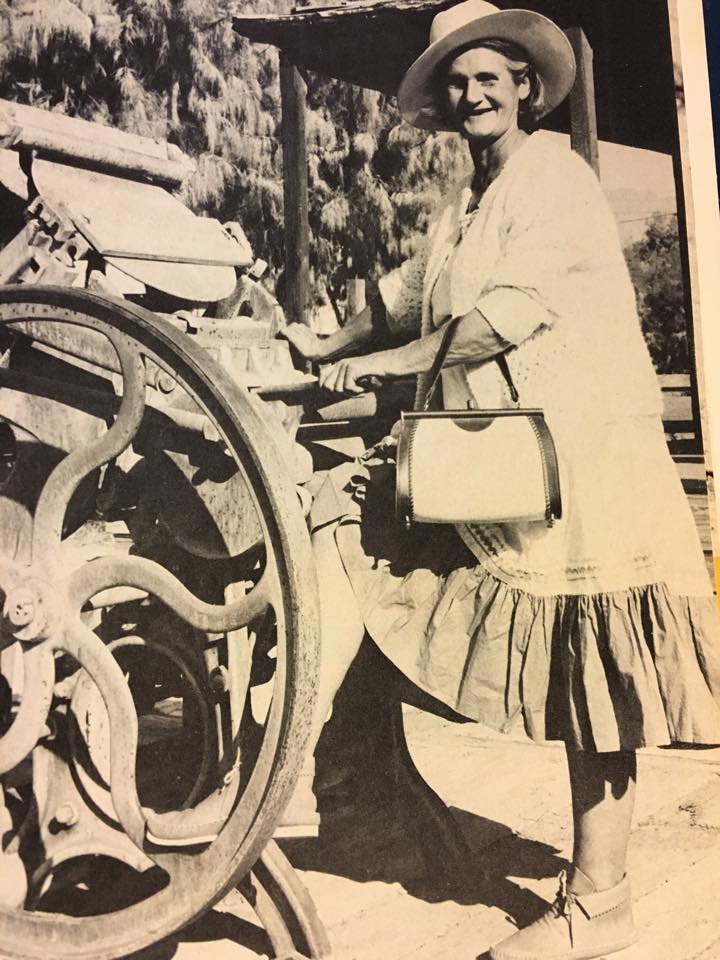 Help us tell the legend of
Panamint Annie
Panamint Annie was a local character in many death valley communities, but she was also a western icon of a time bygone—a time when the Rhyolite Ghost Town still had some nuggets of gold to give and a 1939 Model T with two mattresses in the back served as a home on the desert for Annie and little Doris in the old days. Miners in the camps would try to keep their stories clean of foul language and would occasionally go without their morning coffee to make sure little Doris got her nightly bath. Not all of the tales about Panamint Annie are true, there are likely dozens of tales about her that have yet to be uncovered, or lay buried at the bottom of someone's dresser in a newspaper that went out of print decades ago. It might be locked in the oral history of the region or the tales at the ghost towns near Beatty and Rhyolite.
That's why Debbie Cobb of Cobbwebb Media is setting out to find these lost stories, collect them, and create a proper look at the real story of Mary Elizabeth White Madison -also known as Panamint Annie.-
Please follow along on this journey of research, wild west legends, and more than a few ghosts in the ghost town.
---
With a cast of characters that only the residents truly understand, Death Valley has a rich oral history.
Cobbwebb Media wants to bring this to life and we need your help!
Or call this special line to record your story in our voicemail box*:
(775) 285-6114
*[Due to technical limitations, voicemail messages are currently limited to 3 minutes, but feel free to leave multiple messages and finish your story]